I'm one of the few that body count bothers lol. So i would just prefer not to know how many a person has been with. Once i know, i just don't even want to be there anymore lol. If its more than a handful, i'll be disgusted. I can't help it. I dont worry about the former competition and what they could do for the person.

But i look more deeply into it like, okay did they have a relationship with each person? Do they love themselves? Are they "easy"? Was everyone gapped pretty far apart? Just a bunch of questions honestly. So when it comes to sexual stuff, I rather be a "don't ask, don't tell kinda gal."

As long as you are not keeping anything major from me like having a disease or having kids running around out there, just dont tell me. If he tells me that he's done anal, i won't even be able to bring myself to suck his dick. Lmao.

I for sure didn't want to know about how many people the guy I'm currently into has been with. But shit i was snooping a while back and intentionally crossed something that was said, so now i know. Maybe i should become the "don't go looking for trouble and you won't find it" type of gal. But shit I'm just relieved that he hasn't been with more than a handful 💪😂💪 So woohoo!! 🤣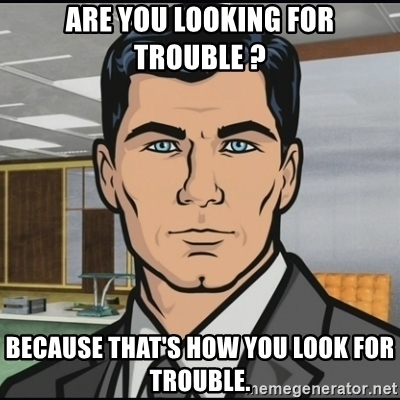 #FeelFreeToList